Toward the back end of last year, in a bout between one of the worlds hottest heavyweight prospects, Daniel DuBois, and Rio 2016 silver medallist Joe Joyce faced off in one of the most anticipated bouts of the year.
DuBois was the heavy favourite, having steamrolled most of his opponents until that point. Joyce was an underserving underdog (some bookmakers had him as wide as 25/1), despite having seldom been troubled in a professional ring and having been hard done by in missing out on the gold in Rio.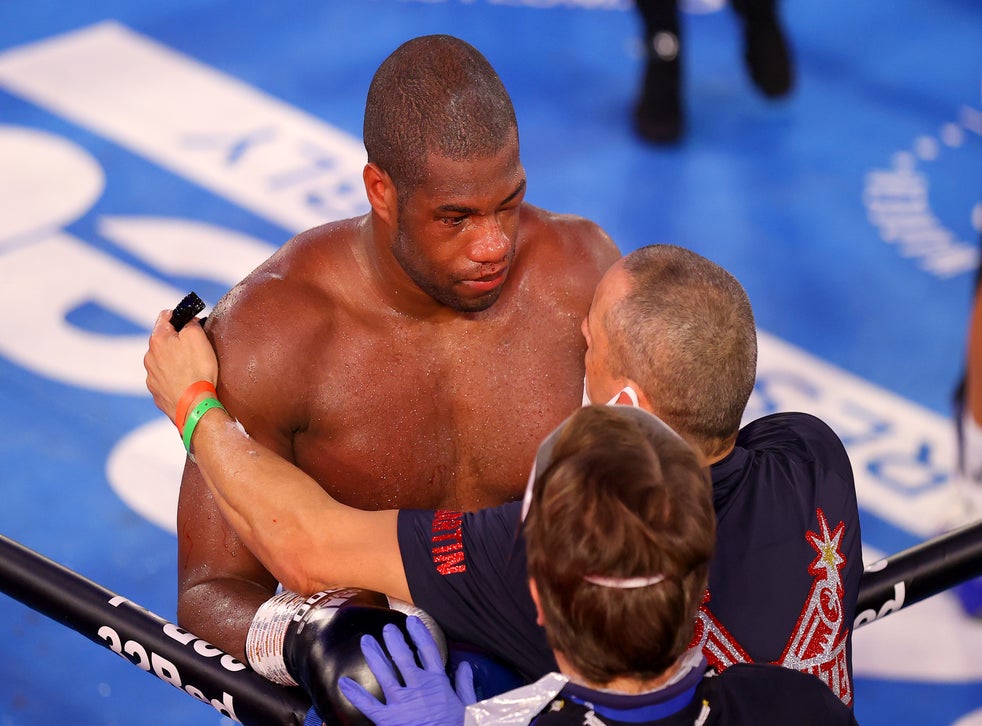 This was one of those fights where everyone thought it'd go one way, but once it went the other, it all made sense. Of course the 35 year old Joyce was going to be able to "old man" the younger, inexperienced charge. It was obvious he was going to be able to manage the distance and shove a jab down his face every time he felt DuBois was going to make one of his sporadic but ultimately ineffective charges forward. And it was clear that a man that had several World Series of Boxing contests, had boxed all over the world as an amateur and was robbed of a gold medal, would probably beat the man that had only a handful of senior amateur bouts, and had never been tested anywhere near this level.
That's all obvious now. And of course there is absolutely zero shame on the 23 year old putting his unbeaten record on the line when he really didn't have to. But apparently, according to the boxing fraternity, there is some shame in him "spewing it". And it's in this analysis, that boxing lags far behind other sports with how we view its participants.
Last month, in the North London Derby between Arsenal and Spurs, Mikel Arteta was rightfully scolded for trying to push Thomas Partey on to the pitch when he was clearly unable to continue due to injury. In football as with most other sports, common sense prevails. Players are not expected to carry on if visibly incapacitated as it is understood that 1) we do not expect sportsmen to risk their career to continue when unable and 2) it simply ruins the spectacle. 
In boxing, bizarrely, we do not give the fighters this same grace. We treat them like trained cocks who must go at it until one of them cannot even remember where they are. Notwithstanding the fact that just stepping into a professional boxing ring presents a real risk to life, the fact is that boxers are professional athletes and should be understood to be sportsmen before we view them as adherents to what Eubank Sr calls the "Warriors code".
Of course the fighters themselves feed into this rhetoric. How many times have we heard a boxer talk about having to be "pinned to the canvas" or any variant on the "willing to die" cliché to be beaten? And I do not doubt for a second that many of them feel that way very strongly. UK's boxing biggest star, Anthony Joshua, has even added to this by claiming he has had to become "uncivilised" as that's the "nature of this business".
This is to be expected. These are men whose job it is to literally get hit in the face for our entertainment. But for those of use outside the ring, who's job it is to maintain the sport, especially given the governing bodies seeming insistence on doing everything they can to sabotage it, we need to ensure we're treating our boxers as the sportsmen they are.
Daniel DuBois was right to decide he no longer take part in the contest. To say he "quit" is not only unfathomably daft given he competed for almost 8 rounds with a broken eye socket, but more dangerously it perpetuates the ridiculous notion that boxers are little more than trained chickens in a cock fight, not professional athletes.